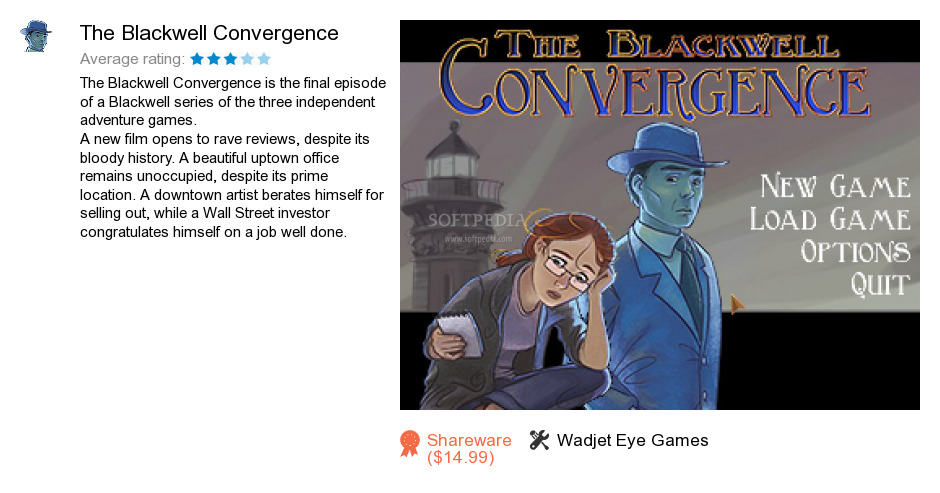 Review
The Blackwell Convergence is a software product developed by Wadjet Eye Games. We know of versions 3.0, 1.0. Version 3.0 is available for free download at our site. The Blackwell Convergence installation package has a size of 24,325,266 bytes. Wadjet Eye Games also publishes Gemini Rue and Blackwell Deception.
As Wadjet Eye Games says: The Blackwell Convergence is the final episode of a...
more
Links
Gemini Rue
- In this game, Azriel Odin, ex-assassin, arrives on the...
Blackwell Deception
- Street psychics. Their blinking neon signs are everywhere...