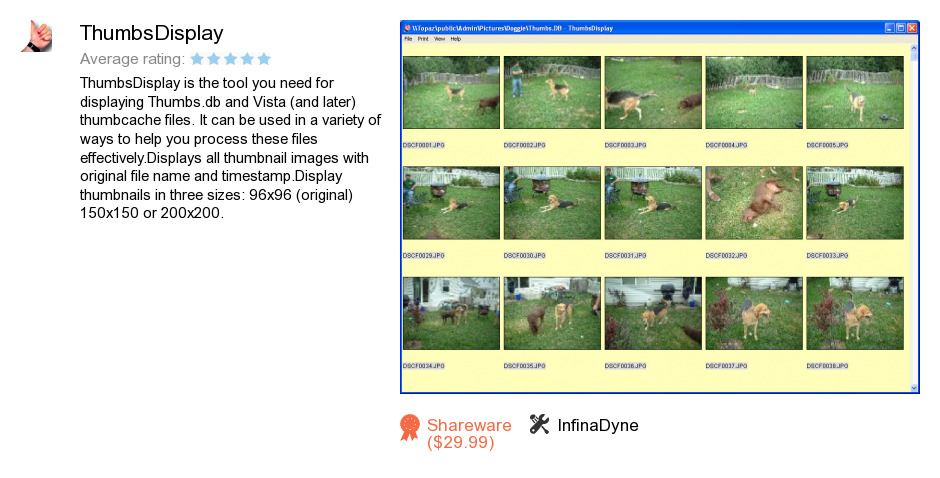 Review
ThumbsDisplay is an application developed by InfinaDyne. We know of version 1.0. Version 1.0.0.5 is downloadable at our site. ThumbsDisplay installation file has a size of 719,434 bytes. InfinaDyne also publishes Super Blank and CD-R Verifier.
As InfinaDyne says: ThumbsDisplay is the tool you need for displaying Thumbs.db...
more
Links
Super Blank
- Offered as a courtesy to our knowledgeable users, Super...
CD-R Verifier
- CD-R Verifier is a user-friendly verification tool...
Related software collections