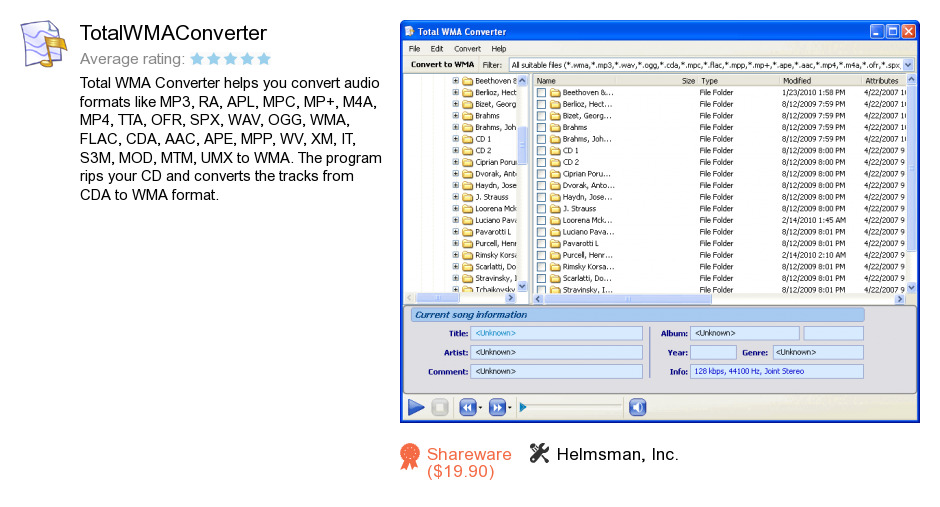 Review
TotalWMAConverter is a software product developed by Helmsman, Inc.. We know of version 1.5. Version 1.5.0.2 is available for free download at our site. TotalWMAConverter package has a size of 3,243,906 bytes. Helmsman, Inc. also publishes MP3EmSee and Frigate.
As Helmsman, Inc. says: Total WMA Converter helps you convert audio formats like...
more
Links
MP3EmSee
- Imagine that you downloaded megabytes of new music from the...
Frigate
- Highly configurable and convenient file management...
Related software collections