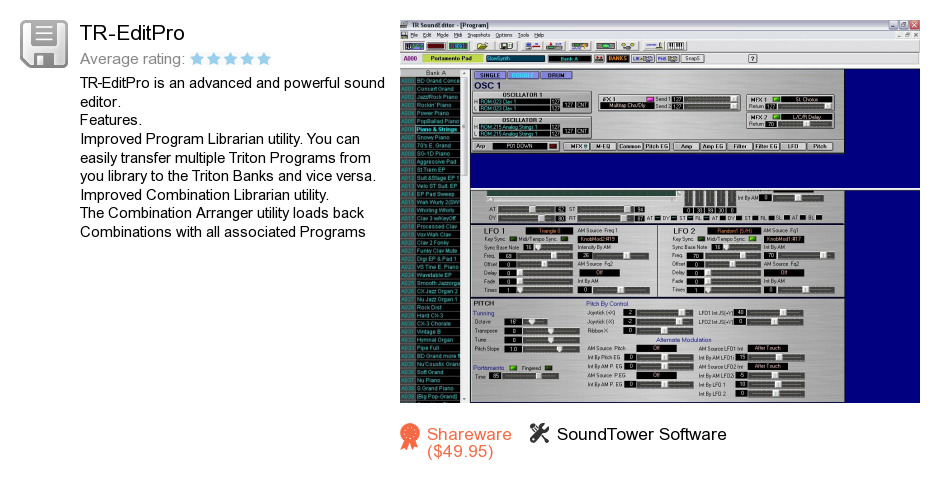 Review
TR-EditPro is a product developed by SoundTower Software. We know of version 3.0. Version 3.0 is available for download at our site. TR-EditPro installation file has a size of 5,954,197 bytes. SoundTower Software also publishes 05wEdPro and Adrenalinn III SE.
As SoundTower Software says: TR-EditPro is an advanced and powerful sound editor.more
Links
05wEdPro
- You can use the editor to organize and edit 05w data...
Adrenalinn III SE
- SoundEditor is designed to be the ultimate tool for...
Related software collections