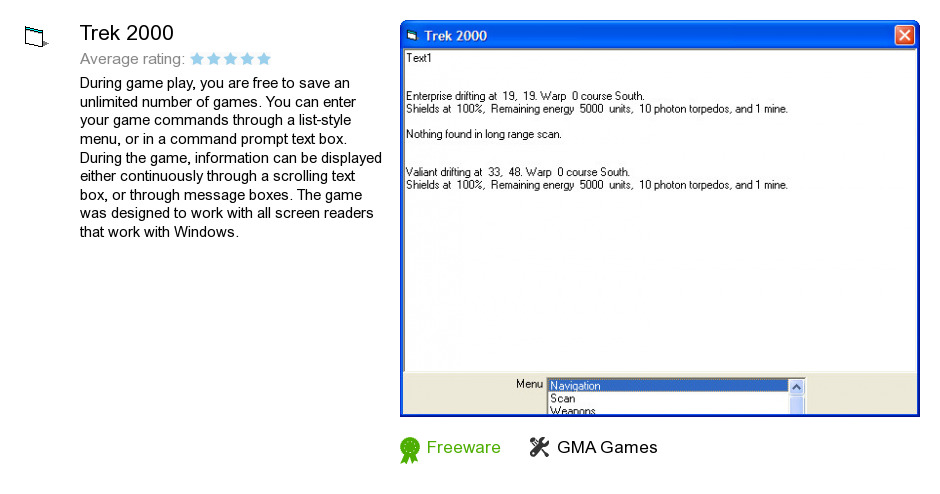 Review
Trek 2000 is a software product developed by GMA Games. We know of version 5.1. Version 5.1.0.19 is downloadable at our site. Trek 2000 installation package has a size of 6,234,272 bytes. GMA Games also publishes GMA Tank Commander and Shades of Doom.
As GMA Games says: Trek 2000 is based on the initial Star Trek series. It is a...
more
Links
GMA Tank Commander
- GMA Tank Commander pits you against a numerically superior...
Shades of Doom
- Shades of Doom is a game inspired by the well-known...
Related software collections