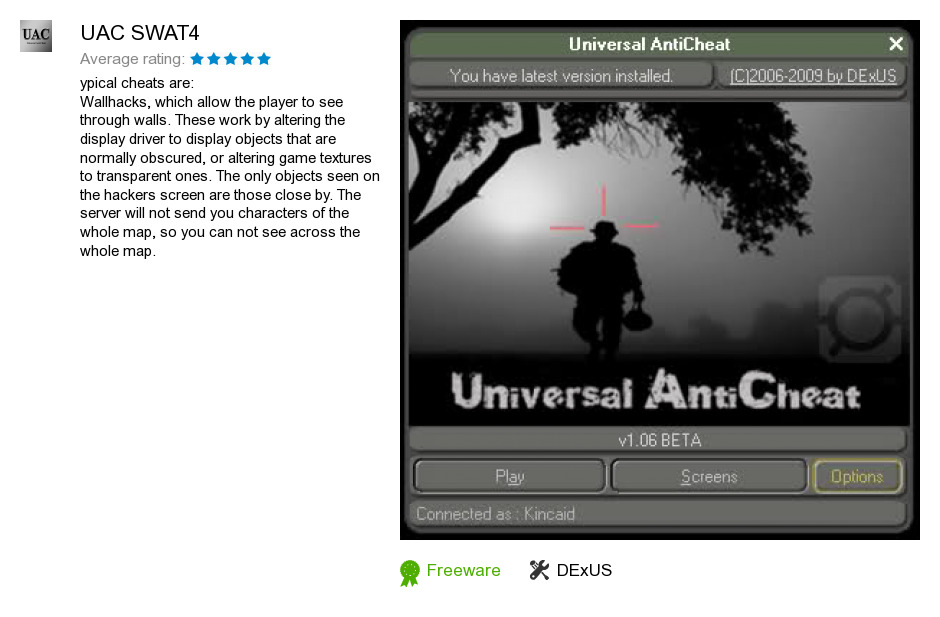 Review
UAC SWAT4 is a software product developed by DExUS. We know of versions 4.9, 4.8, 1.0. Version 4.9.8.2 is downloadable at our site. UAC SWAT4 package has a size of 7,491,982 bytes. DExUS also publishes SWAT4 Server Browser Alternative and Realtime Picture Convertor.
As DExUS says: UAC SWAT4
Anticheat for SWAT4 game.
Used in...
more