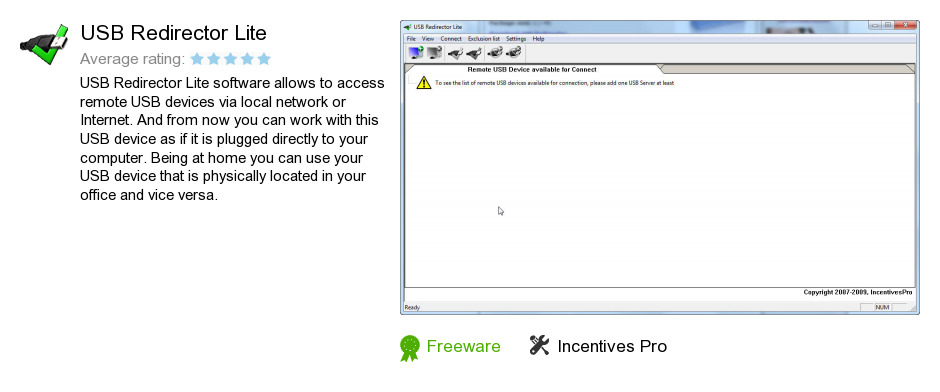 Review
USB Redirector Lite is a product developed by Incentives Pro. We know of version 4.6. Version 4.6 is available for download at our site. USB Redirector Lite package has a size of 3,158,409 bytes. Incentives Pro also publishes Simple USB Logger and USB Redirector.
As Incentives Pro says: USB Redirector Lite software allows to access remote USB...
more
Links
Simple USB Logger
- This free software product allows capturing traffic between...
USB Redirector
- USB Redirector allows to use shared USB devices remotely on...
Related software collections