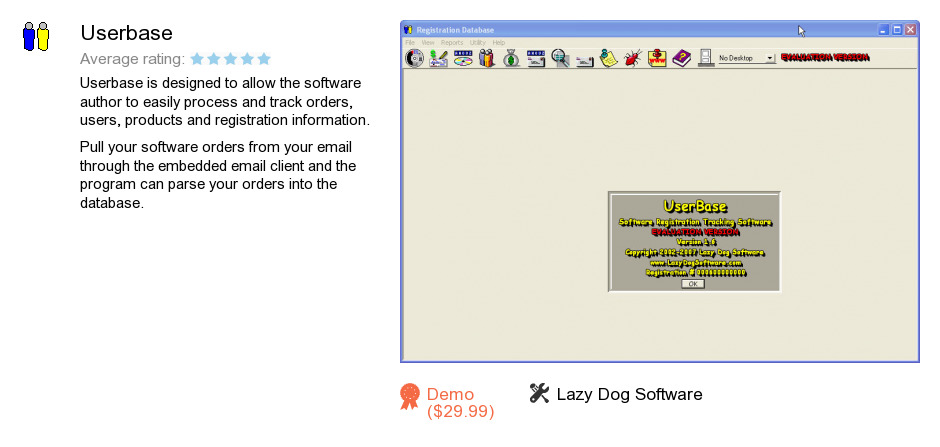 Review
Userbase is an application developed by Lazy Dog Software. We know of version 1.6. Version 1.6 is available for free download at our site. Userbase distributive has a size of 2,919,370 bytes. Lazy Dog Software also publishes ShapeZapper.
As Lazy Dog Software says: Userbase is designed to allow the software author to easily...
more
Links
ShapeZapper
- Challenging and addicting puzzle game that requires...