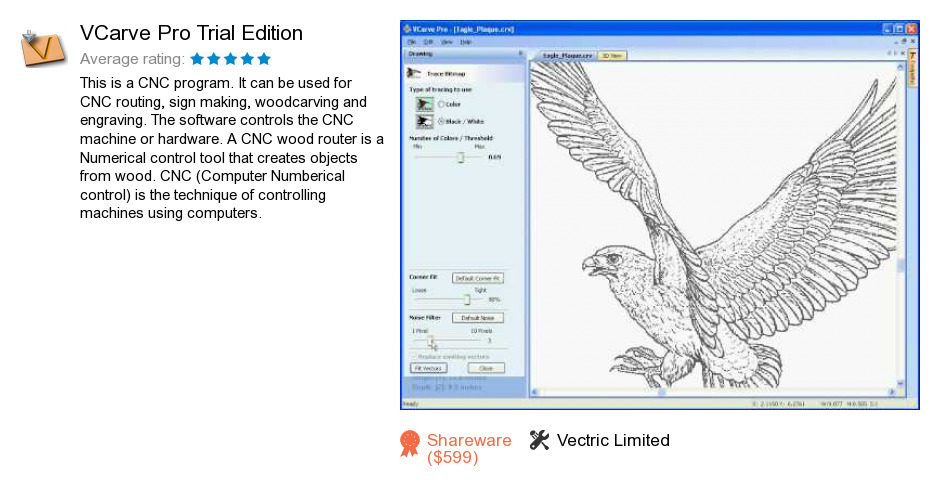 Review
VCarve Pro Trial Edition is a software program developed by Vectric Limited. We know of versions 6.8, 6.0. Version 6.883.494.62 is downloadable at our site. VCarve Pro Trial Edition installation package has a size of 47,651,658 bytes. Vectric Limited also publishes VCarve Pro and Cut2D.
As Vectric Limited says: This is a CNC program. It can be used for CNC routing, sign...
more
Links
VCarve Pro
- VCarve Pro is a powerful, flexible industrial strength...
Cut2D
- Cut2D is designed to help Hobby CNC machine users convert...
Related software collections