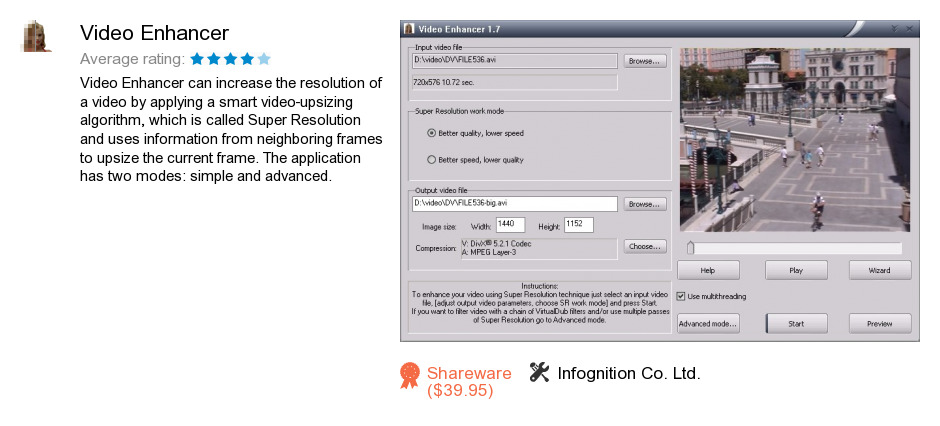 Review
Video Enhancer is a software program developed by Infognition Co. Ltd.. We know of versions 1.9, 1.8, 1.7, 1.6, 1.5, 1.4, 1.3. Version 1.9.12.1 is available for download at our site. Video Enhancer distributive has a size of 3,018,421 bytes.
As Infognition Co. Ltd. says: Video Enhancer allows you to
1) Increase resolution...
more
Related software collections
Download stream