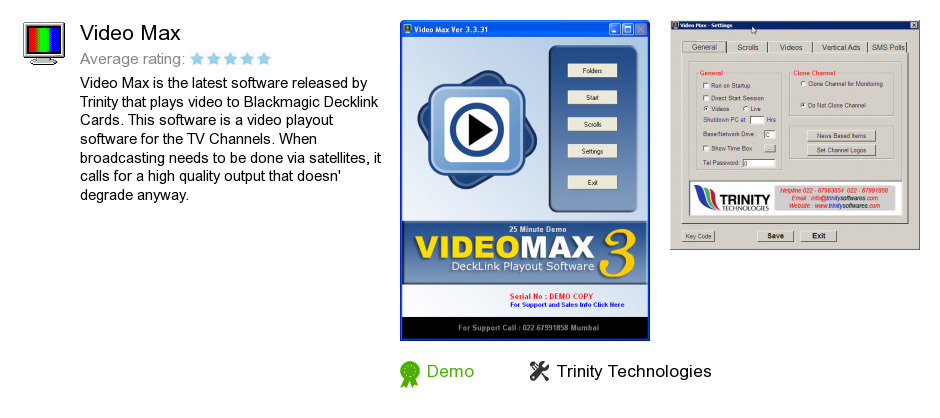 Review
Video Max is a program developed by Trinity Technologies. We know of versions 3.3, 3.1, 3.0. Version 3.3.31 is available for download at our site. Video Max installation package has a size of 11,225,169 bytes. Trinity Technologies also publishes Cable Player and Movie Max.
As Trinity Technologies says: Video Max is the latest software released by Trinity that...
more
Links
Cable Player
- Cable Player is a Entry Level digital video player for...
Movie Max
- Movie Max is a free digital video player designed for cable...
Related software collections