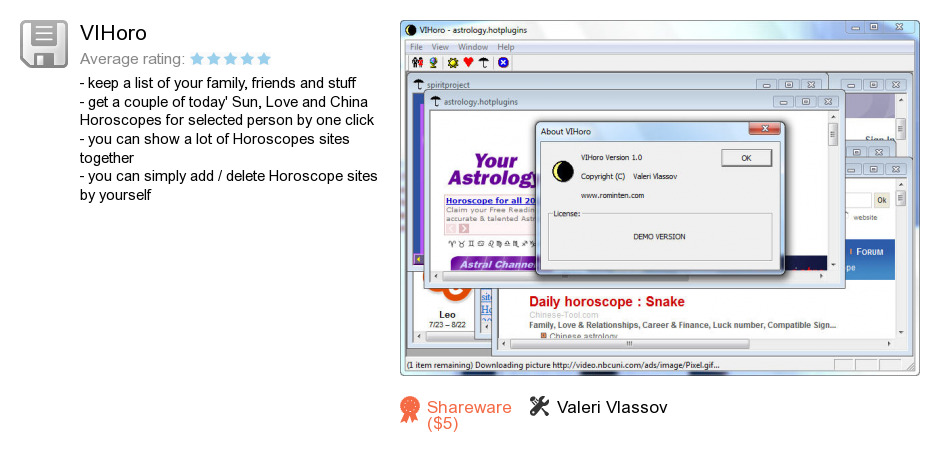 Review
VIHoro is a software product developed by Valeri Vlassov. We know of version 1.0. Version 1.0 is available for download at our site. VIHoro distributive has a size of 4,797,329 bytes. Valeri Vlassov also publishes VIPlanet and VIDay.
As Valeri Vlassov says: - keep a list of your family, friends and stuff
- get...
more
Links
VIPlanet
- - all cities of the world (with a population more then...
VIDay
- - view a full year at ones (one year or more) - up to 50...