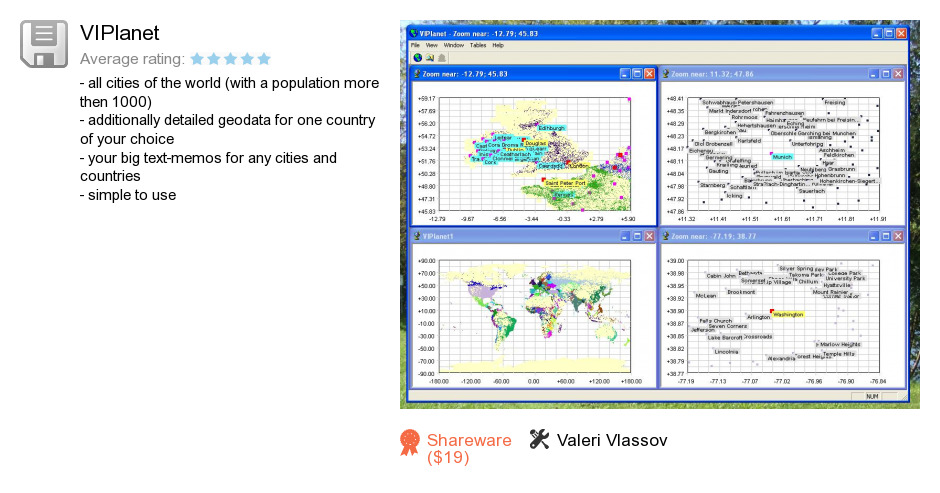 Review
VIPlanet is a product developed by Valeri Vlassov. We know of version 1.0. Version 1.0 is available for free download at our site. VIPlanet installation package has a size of 8,241,699 bytes. Valeri Vlassov also publishes VIDay and VIDrive.
As Valeri Vlassov says: Quick start:
- start VIPlanet
- press a...
more
Links
VIDay
- - view a full year at ones (one year or more) - up to 50...
VIDrive
- It helps you to find a lot of usefull information about all...
Related software collections