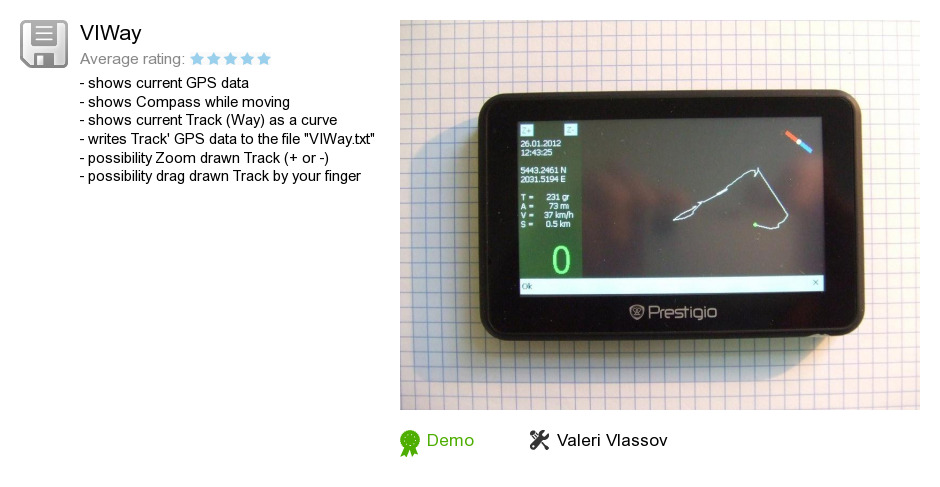 Review
VIWay is a product developed by Valeri Vlassov. We know of version 1.0. Version 1.0 is downloadable at our site. VIWay installation package has a size of 26,392 bytes. Valeri Vlassov also publishes VIPlz and VIFilm.
As Valeri Vlassov says: ====== Options:
- shows current GPS data (Date, Time...
more
Links
VIPlz
- - Datenbank mit allen PLZ, BLZ und KFZ f...
VIFilm
- - you can collect all your photos or pictures to only one...
Related software collections