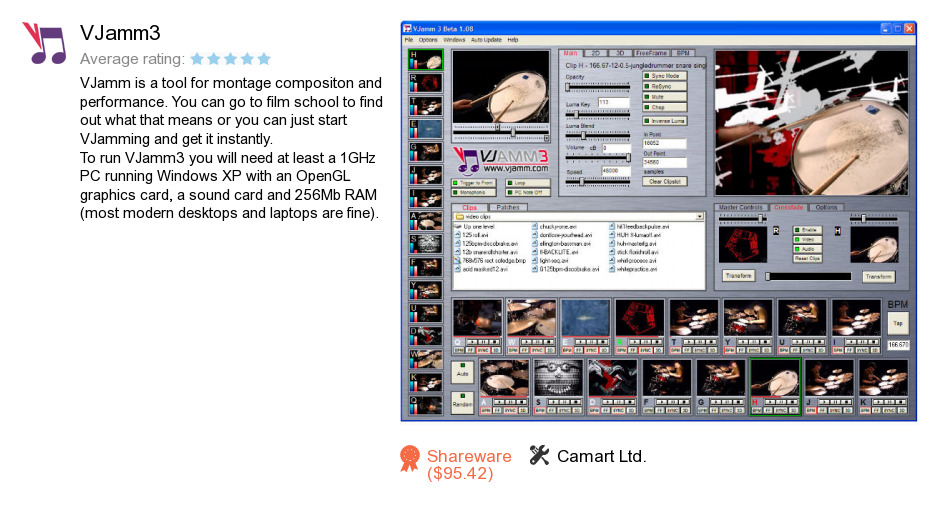 Review
VJamm3 is an application developed by Camart Ltd.. We know of versions 3.1, 3.0. Version 3.1.14 is available for free download at our site. VJamm3 installation file has a size of 11,567,813 bytes. It works with the following extensions: vjp. Camart Ltd. also publishes VJamm Pro.
As Camart Ltd. says: VJamm is a tool for montage compositon and performance. You...
more
Links
VJamm Pro
- VJamm is the world's leading audiovisual instrument, the...