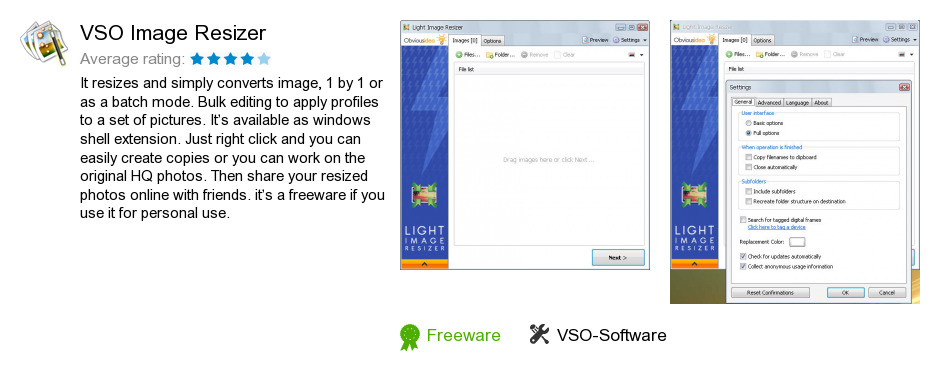 Review
VSO Image Resizer is a software product developed by VSO-Software. We know of versions 4.4, 4.0, 3.0, 2.2, 2.1, 2.0, 1.3, 1.2, 1.1, 1.0. Version 4.4.1.0 is available for free download at our site. VSO Image Resizer installation file has a size of 7,039,490 bytes. VSO-Software also publishes CopyToDVD and PhotoDVD.
As VSO-Software says: It resizes and simply converts image, 1 by 1 or as a batch...
more
Links
CopyToDVD
- Create CD/DVD & Blu-ray using your documents photos and...
PhotoDVD
- PhotoDVD provides you with a wonderful solution for...
Related software collections