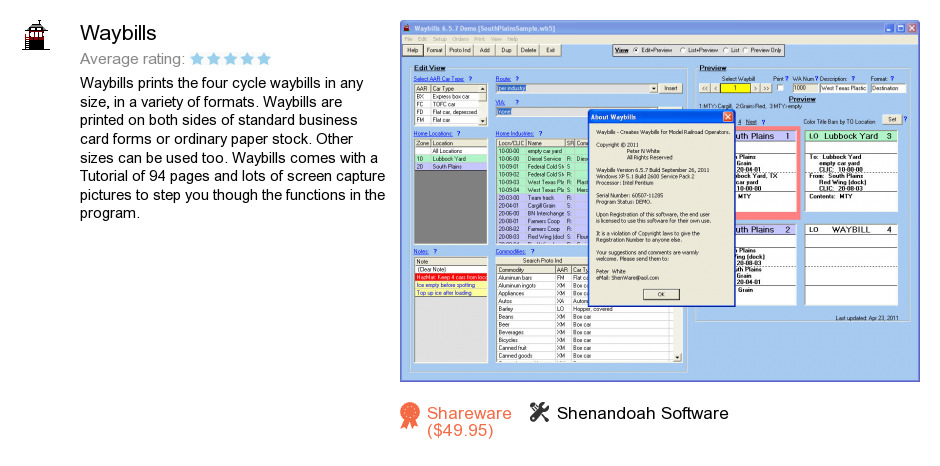 Review
Waybills is a product developed by Shenandoah Software. We know of version 6.5. Version 6.5.7 is available for free download at our site. Waybills installation package has a size of 6,106,876 bytes. Shenandoah Software also publishes AmateurRadioTest.
As Shenandoah Software says: Waybills prints the four cycle waybills in any size, in a...
more
Links
AmateurRadioTest
- AmateurRadioTest program is designed to step you through...