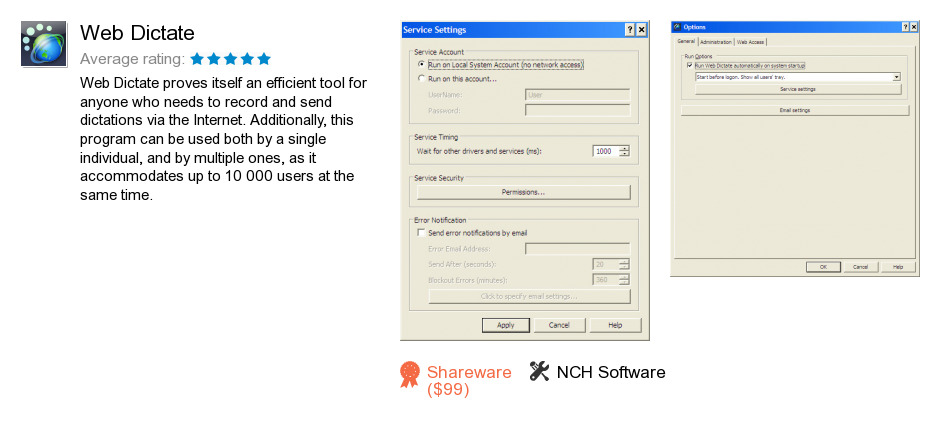 Review
Web Dictate is a program developed by NCH Software. We know of versions 2.1, 2.0. Version 2.11 is available for download at our site. Web Dictate package has a size of 589,682 bytes. It works with the following extensions: bmp, gif, jpg. NCH Software also publishes Express Delegate and PlayPad.
As NCH Software says: Web Dictate is an Internet dictation system that allows...
more
Links
Express Delegate
- Express Delegate is a professional dictation manager that...
PlayPad
- PlayPad is a very light-weight music player for Windows...
Related software collections