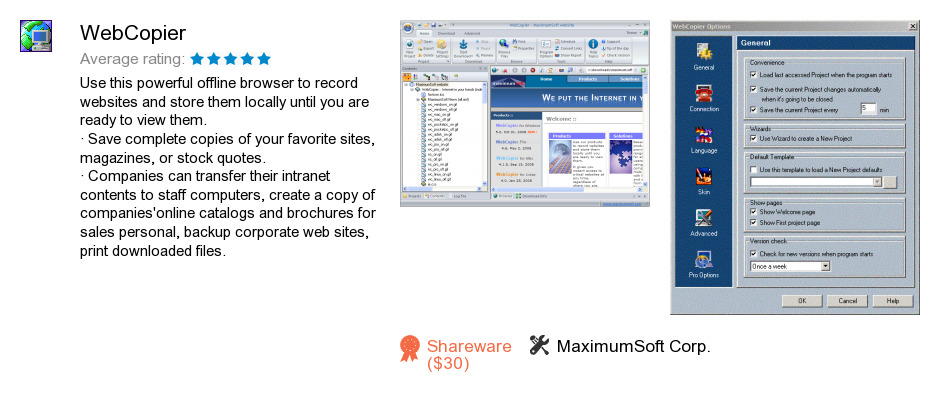 Review
WebCopier is a software product developed by MaximumSoft Corp.. We know of versions 5.3, 5.2, 5.1, 5.0, 4.6, 4.5, 4.4, 4.3, 4.2, 4.0. Version 5.3 is available for free download at our site. WebCopier installation package has a size of 2,720,382 bytes. It works with the following extensions: wcp. MaximumSoft Corp. also publishes WebCopier Pro.
As MaximumSoft Corp. says: Use this powerful offline browser to record websites and...
more
Links
WebCopier Pro
- Being able to browse through a certain website when you...
Related software collections
Download stream
Search stream