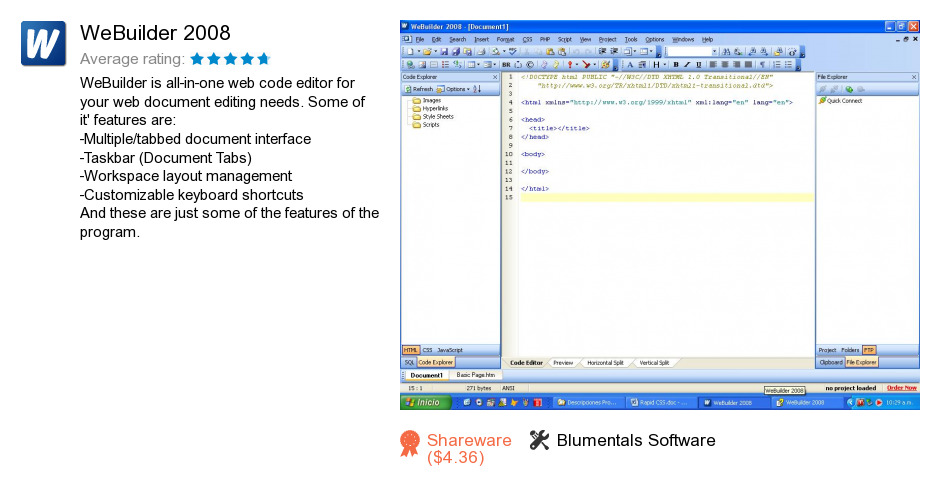 Review
WeBuilder 2008 is a product developed by Blumentals Software. We know of versions 9.5, 9.4, 9.3, 9.2, 9.1, 9.0, 9.0 beta. Version 9.52 is available for download at our site. WeBuilder 2008 installation package has a size of 8,740,618 bytes. It works with the following extensions: js, php, htm, css, xml, rb, pl, cs, cgi, wml. Blumentals Software also publishes Rapid CSS 2008 and HTMLPad 2007 Pro.
As Blumentals Software says: Clean and convenient interface, quick startup, true...
more
Links
Rapid CSS 2008
- With Rapid CSS Editor you can quickly and easily create and...
HTMLPad 2007 Pro
- Quick and powerful HTML, XHTML, CSS and web script editor...
Related software collections
Download stream