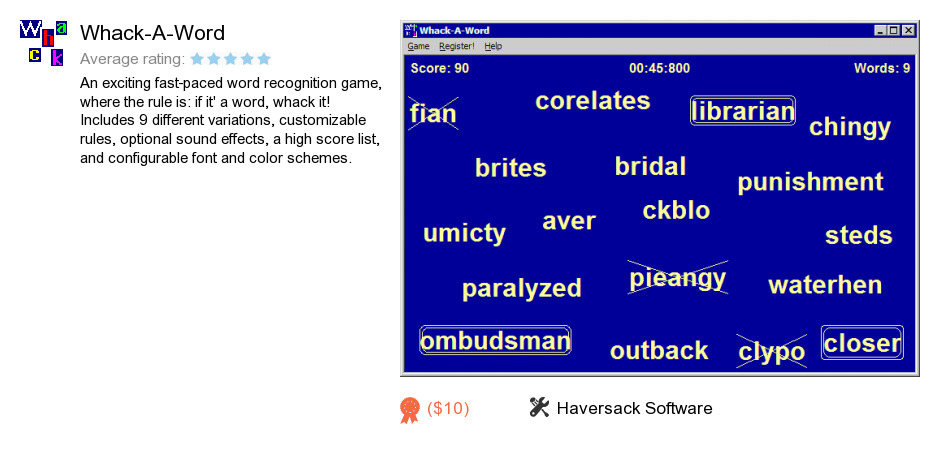 Review
Whack-A-Word is a product developed by Haversack Software. We know of version 1.0. Version 1.0.0.2 is available for free download at our site. Whack-A-Word package has a size of 1,166,606 bytes. Haversack Software also publishes Rime Thyme and Black Jack Drop.
As Haversack Software says: Welcome to Whack-A-Word, the exciting fast-paced word...
more
Links
Rime Thyme
- Play Rime Thyme, the homonym game! Use the clues to guess...
Black Jack Drop
- Like Tetris, the rules for Black Jack Drop are simple: use...
Related software collections