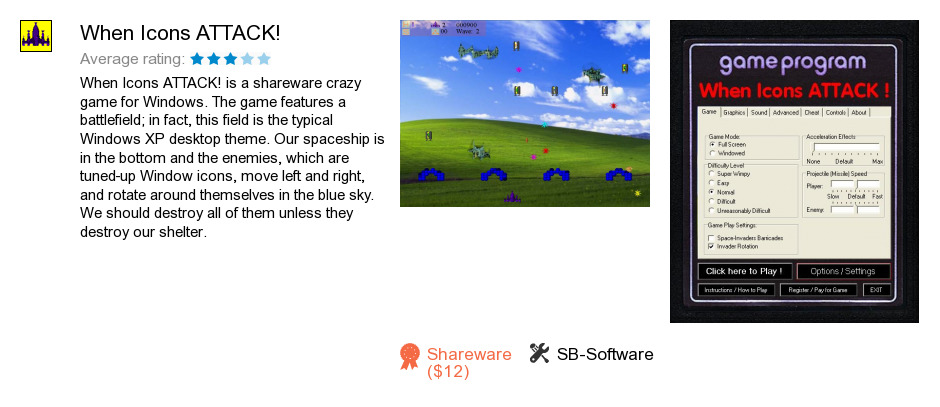 Review
When Icons ATTACK! is an application developed by SB-Software. We know of versions 1.3, 1.1. Version 1.3 is available for download at our site. When Icons ATTACK! package has a size of 2,410,403 bytes. SB-Software also publishes EPassBook and SBHistogram.
As SB-Software says: Help! Your desktop icons are on a rampage! They've become...
more
Links
EPassBook
- This program is a secure, encrypted password manager for...
SBHistogram
- SBHistogram generates simple histograms from simple ASCII...
Related software collections