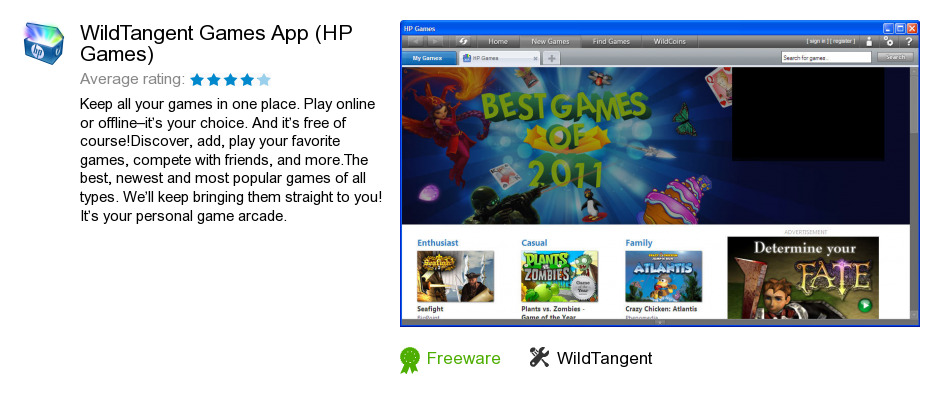 Review
WildTangent Games App (HP Games) is an application developed by WildTangent. We know of version 4.0. Version 4.0.11.34 is downloadable at our site. WildTangent Games App (HP Games) package has a size of 1,088,802 bytes. WildTangent also publishes FATE The Cursed King and WildGames.
As WildTangent says: Keep all your games in one place. Play online or...
more
Links
FATE The Cursed King
- As the hero of FATE: The Cursed King, play through an...
WildGames
- WildGames is an application that allows you to update your...
Related software collections