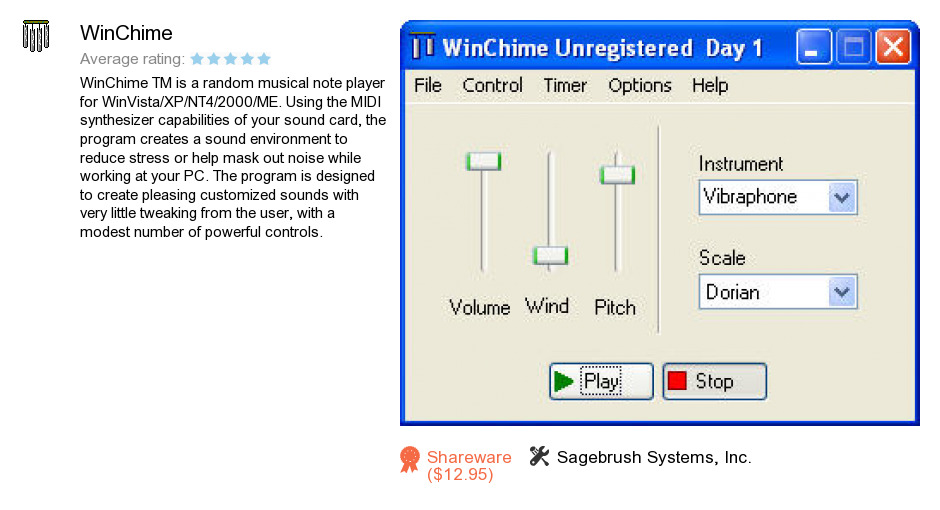 Review
WinChime is an application developed by Sagebrush Systems, Inc.. We know of versions 3.1, 3.0, 2.7. Version 3.1 is available for download at our site. WinChime installation file has a size of 749,645 bytes. Sagebrush Systems, Inc. also publishes WaveSong and TVactive.
As Sagebrush Systems, Inc. says: WinChime is a random musical note player that makes use of...
more
Links
WaveSong
- WaveSong is a nature-sound generator program for Windows...
TVactive
- TVactive controls your computer TV tuner device, and adds a...
Related software collections