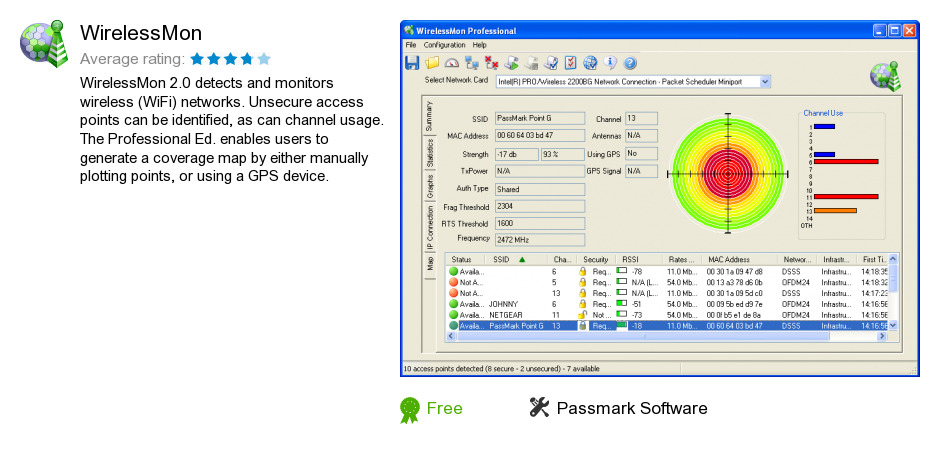 Review
WirelessMon is an application developed by Passmark Software. We know of versions 4.0, 3.1, 3.0, 2.1, 2.0, 2.0 beta. Version 4.0.0.1009 is available for download at our site. WirelessMon package has a size of 3,196,914 bytes. Passmark Software also publishes PerformanceTest and BurnInTest.
As Passmark Software says: WirelessMon is a software tool that allows users to monitor...
more
Links
PerformanceTest
- PassMark PerformanceTest allows you to objectively...
BurnInTest
- PassMark BurnInTest is a software tool that allows all the...
Related software collections