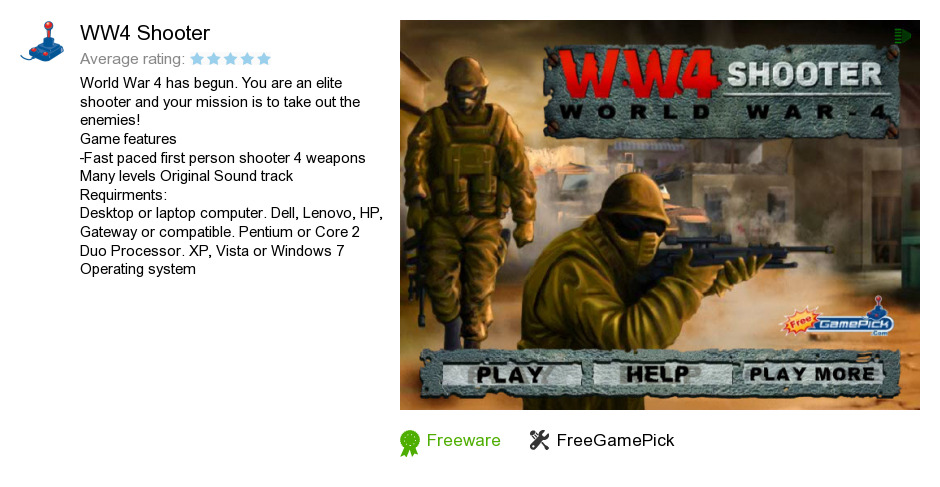 Review
WW4 Shooter is a program developed by FreeGamePick. We know of version 1.0. Version 1.0 is available for download at our site. WW4 Shooter installation file has a size of 5,314,506 bytes. FreeGamePick also publishes Beaver Creek and Mahjong City.
As FreeGamePick says: World War 4 has begun. You are an elite shooter and your...
more
Links
Beaver Creek
- Beaver Creek is a brain tickling physics game with cute...
Mahjong City
- Latest Mahjong game! Find matching pairs of images at the...
Related software collections