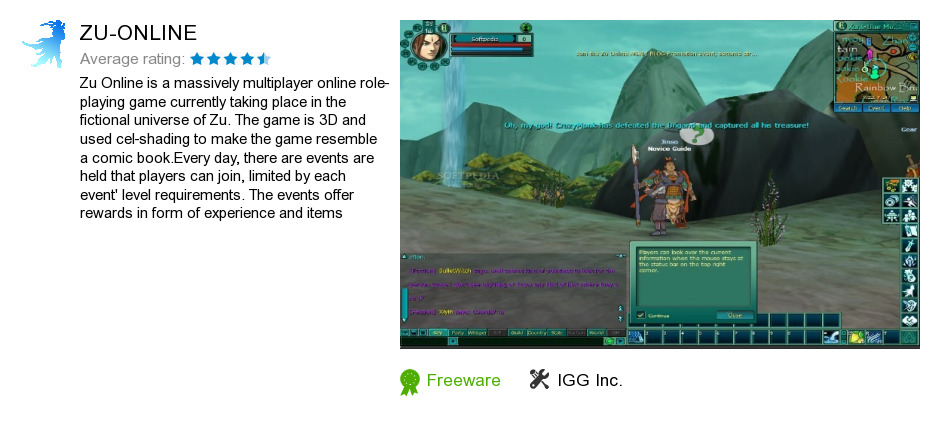 Review
ZU-ONLINE is a program developed by IGG Inc.. We know of versions 1.9, 1.8, 1.5, 1.4, 1.1. Version 1.12.08 is available for free download at our site. ZU-ONLINE package has a size of 968,916 bytes. IGG Inc. also publishes Tales Of Fantasy and Angels Online.
As IGG Inc. says: Zu Online is a massively multiplayer online role-playing...
more
Links
Tales Of Fantasy
- Tales Of Fantasy is an exciting and fascinating free online...
Angels Online
- Angels Online is an MMORPG game with a mythological theme...
Related software collections